About strukta Group
At strukta we strongly believe that the customer always comes first, and customer service is always a priority.
We have a great team of experts who are here to help.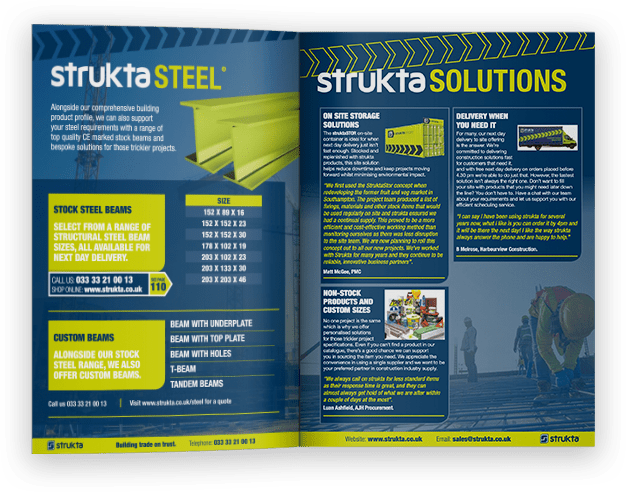 Our Online Catalogue
We have a great range of products in stock for delivery next day.
Can't find what you're looking for? We're able to source many products which we don't hold in stock – speak to a member of our team to find out more!
What our customers say
Excellent all-round service. Very competitive & quick delivery. Highly recommend.
M&S Witheridge Building Services
We always call on strukta for less standard items as their response time is great, and they can always get hold of what we are after within a couple of days at the most.
AJH Procurement
I use strukta Bournemouth and will continue to do so. Rob and Luke are fantastic, very helpful and everything is always priced right. If something isn't available, it usually is the next day.
DE Building
I can say I have been using strukta for several years now, what I like is you can order it by 4pm and it will be there the next day! I like the way strukta always answer the phone and are happy to help.
Harbourview Construction
Great company. Fair prices, always happy to help… will continue to use as much as possible.
S.miles Home Improvements
Request a catalogue
We'd love to send you our latest catalogue! Leave your details and we'll post a copy to ensure you have this conveniently to hand.